Seasonal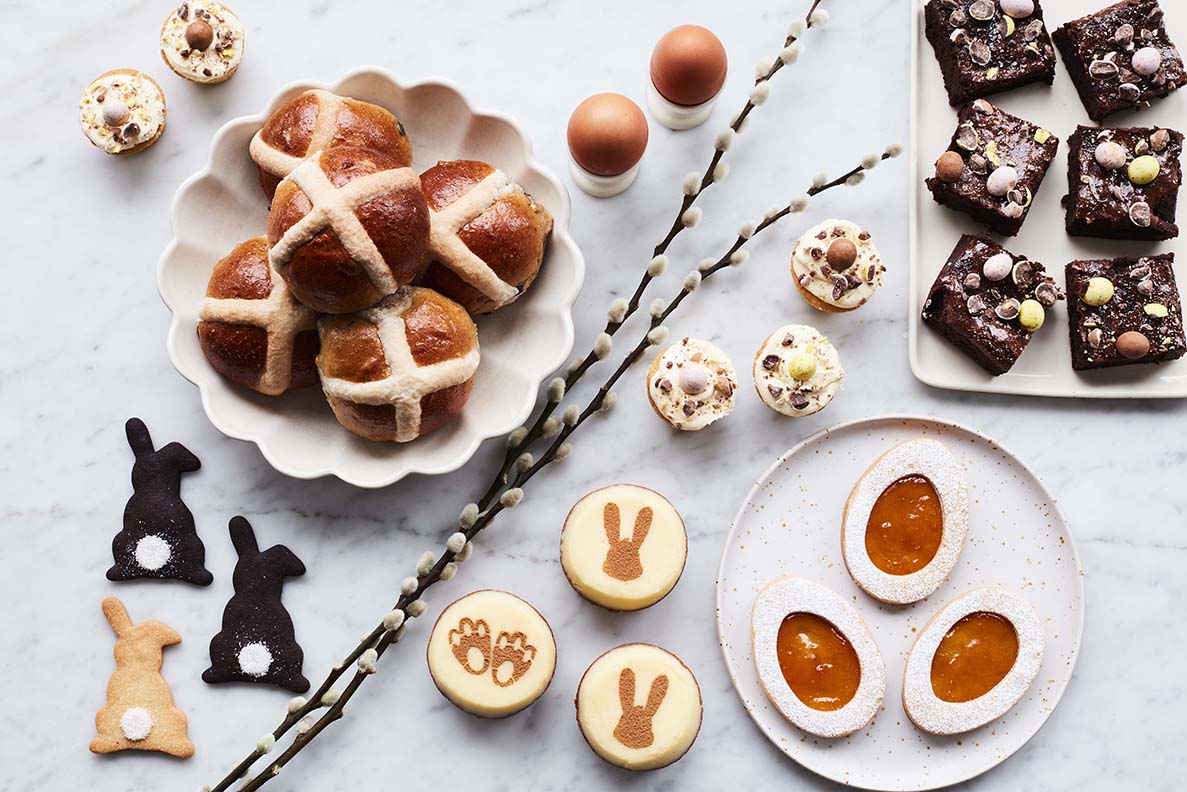 Our Easter Table
Our Springtime spread has everything from rabbit biscuits to white chocolate mini egg cakes, while our Easter table range caters as much for the pastry-fiends as it does for the chocoholics. We're sure you'll love our hot cross buns as much as we're loving seeing the blossoms now emerge, marking the start of our favourite time of year!
Showing all 3 results
Carrot & Cinnamon Cake

Our classic carrot cake – moist, warmly spiced with cinnamon and ginger, richly textured – topped with a generous layer of cream cheese icing on which the Easter bunny has left his inimitable mark.

Rabbit Biscuits

Though borne of the same cookie cutter, these bunnies are cut from quite different cloths: the first, a vanilla dough made with ground almonds; the second, a dough of dark, deep chocolate. The desiccated coconut tails are as endearing as they are enjoyable, both in terms of texture and their fragrant aftertaste.

Hot Cross Buns

The consummate hot cross bun, combining citrus peel, juicy sultanas and cranberries in a soft, golden-hued dough fragrant with our secret blend of spices. Though we would recommend gilding the lily with a generous slathering of butter, the sticky, gleaming glaze and rich, moist dough of our rustic-looking buns means they can easily hold their own.